Sports towels-Swimming towels
Product No.:SPT-06
Size:75x150cm
Mateiral:100% Polyester Or Polyester and Polyamide mixed
Color:Khaki ,Red,white,Blue,Green,White,Yellow etc
Packing:Gifts bag per unit
Sports towels-Swimming towels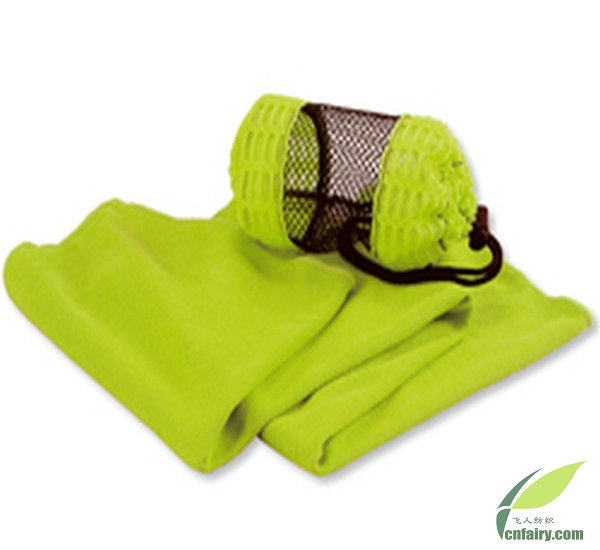 Description

--This sport camp towel is not only increadibly absorbent and wonderfully lightweight ,but also luxuriously soft .
--Composition: 80%polyester+20%polyamide.
--Color: dark, green, blue, white, yellow, etc.
--Packing: each into a mesh bag,or according to customers requirement .
Main Features

---Ideal for travel , backpacking, camping,yoga sessions,yet 90% of the liquid can be easily wrung to speed drying time .
---Ultrasoft synthetic frabic is very light and compact,taking up very little space in your backpack or bag .
---Machine washable antimicrobial fabric remains odor free
Contact Us
Name: Miss Fairy
Tel: +86-579-85316662
Fax: +86-579-85703221
Mobile: +86-13375795234
E-mail: info@cnfairy.com
E-mail: order@cnfairy.com
Skype: Jimguo1982
QQ: 526069758
WeChat: 13777922263
Whatsapp: 13777900663
Add: No83, Dongqing Road, Heyetang Industral park, Yiwu, Zhejiang, China.322000